The Best Auto Repair And Maintenance Services
From AC Repair To Oil Changes And More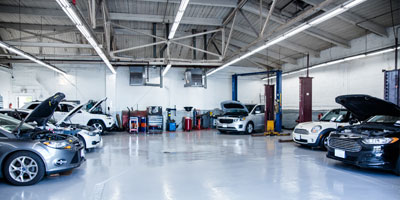 At DM Auto Services, we understand the importance of keeping your vehicle running at its best. That's why our team of certified and highly skilled technicians is dedicated to providing top-notch services at our auto repair shop in Somerville, MA.

Our team is equipped with the latest diagnostic tools and technology to ensure that any issues with your vehicle are accurately identified and effectively resolved. We use only the highest quality replacement parts, fluids and filters to ensure that your vehicle is returned to you in top working condition.

From routine preventative maintenance to more extensive repairs, we have the knowledge and expertise to keep your car, truck or SUV running smoothly in Somerville. Whether you need a simple oil change, brake replacement or a complex engine rebuild, our team of expert technicians are here to help you. Trust us to provide you with the highest level of service and skill to keep your vehicle running in optimal condition.

Our services include:



Somerville, MA
Bringing my car to DM was a wonderful experience that I would recommend to anyone in the area. Weslley and Deverson were kind, courteous, and knowledgeable, and helped me understand what was happening with my car rather than just telling me the price tag. They accommodated me right on the spot as a walk-in and had my car back to me the same day. My car is driving so much better now with their help, and I feel confident I could go back anytime with an issue big or small.
Nora